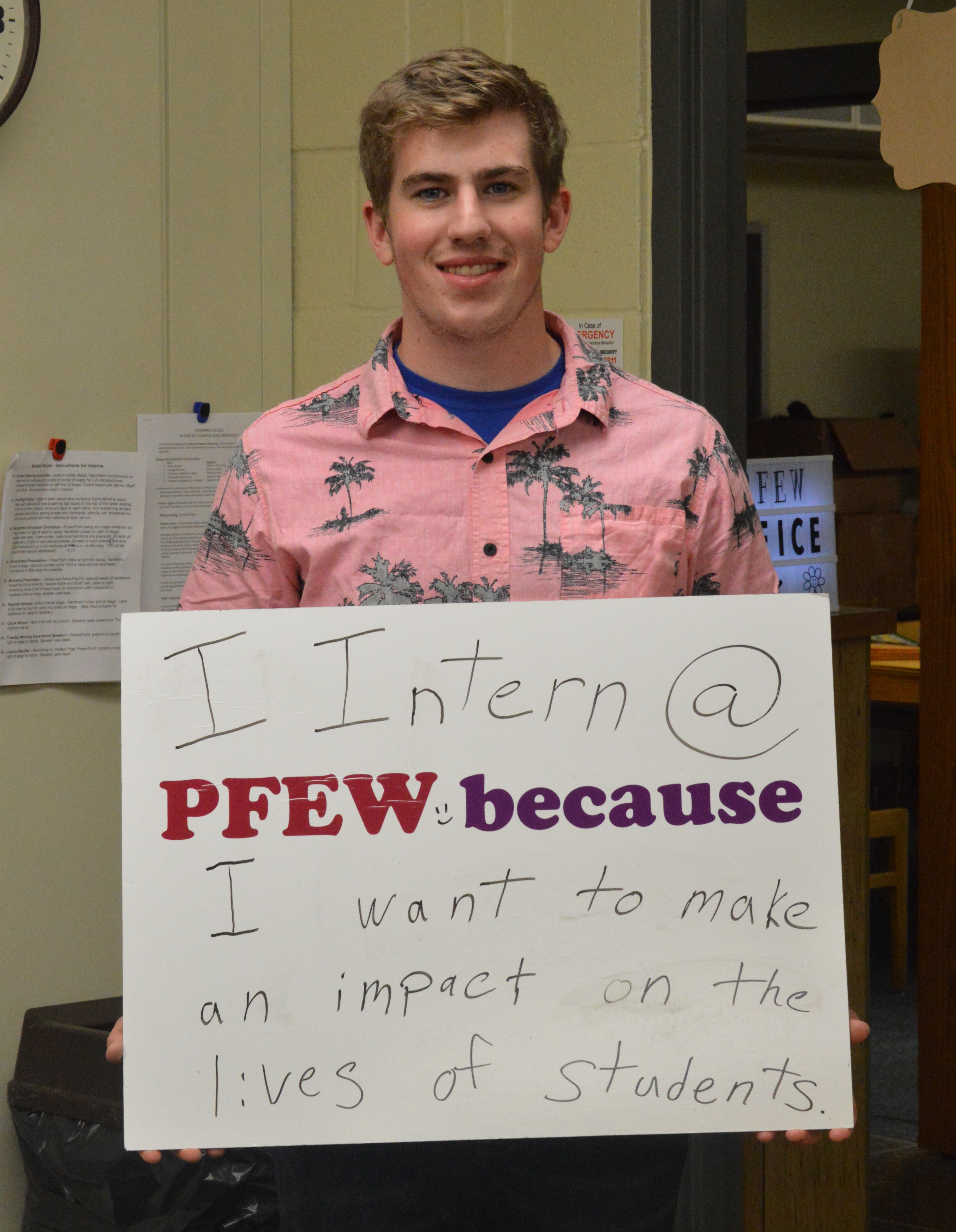 Description: Being a PFEW intern is very different than being a PFEW participant. Working with the staff behind the scenes and 1,000+ students makes for a very intense and fast paced summer as there is always something to do in order to stay ahead of the activities. As an intern, you (along with the other interns) would be responsible for all speaker/program set ups, material handouts, BizSim inputs, and much, much more! Once your application has been received, virtual interviews will be scheduled and a complete job description will be provided. For more information call the PFEW office at 814-833-9576 ext 6 or email Amber Goss at amber@pfew.org.
Accommodations: All PFEW interns would live in air-conditioned dorms (separate from the participants) on the campuses of Lycoming College or Pennsylvania College of Technology (staying at Penn College will be subject to assignments as determined by the senior staff).
Compensation: An hourly rate, meals, and room and board are provided. All interns are guaranteed at least 40 hours per week with the possibility of overtime.
Please note: All interns are REQUIRED to work all PFEW sessions, including all preliminary set up and take down days. On the job training will take place before and during the PFEW sessions. 
A PA state-issued driver's license is not required but is helpful. Having a vehicle on campus throughout all of the sessions is preferred but is not required.
Once you have completed the application and gathered all the items listed, please mail or email them to the PFEW office no later than March 1, 2022:
Ms. Amber Goss
Schools Manager
PFEW
3076 West 12th St.
Erie, PA 16505
amber@pfew.org